I started teaching private flute lessons when I was 13, and I have maintained a flute studio in each city I've lived in – 8cities in 5 states! Teaching a student how to practice and self-assess puts them in charge of their own learning and success. I ♥️ FLUTE.
I began teaching music theory at South Miami Senior High in 2000 (beginning, intermediate, Advanced Placement). From 2003-2006 I was a Teaching Assistant for undergraduate Musica Practica and Aural Skills courses at UW-Madison. Since then, I have taught music theory and aural skills at Wisconsin Center for Academically Talented Youth, University of Wisconsin-Whitewater Flute Camp, Madison College, and Edgewood College.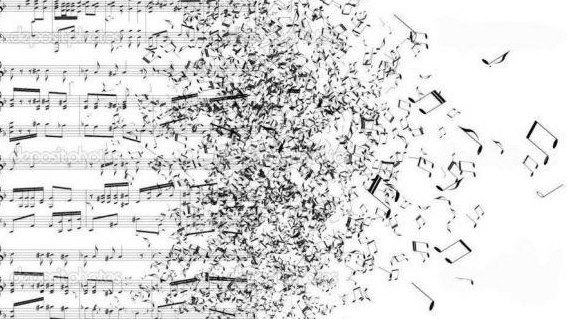 I have openings for new students!
Lessons are offered online via Zoom, WebEx, or Forte. Please email me to schedule a free 10-minute consultation to discuss your learning needs.
All ages and all levels are welcome and encouraged! I would love to teach you!
〰️〰️〰️〰️〰️〰️〰️〰️
The Development of Flutes in Europe and Asia (includes images!)
Fingering Chart – includes trills!
🎶 🎶 FREE FLUTE MUSIC 🎶 🎶
The following publications are in the public domain and available for free download! For more free music, please visit www.imslp.org.
Scales
One octave Major and minor scales
Two octave Major and Harmonic Minor Scales
A. P. Vivian – Scale Exercises
Taffanel and Gaubert – 17 daily exercises
Taffanel and Gaubert – Method Complete de la Flute
Etudes
BEGINNER
Guiseppe Gariboldi – 30 Easy and Progressive Studies
Ernesto Kohler – 20 Easy Lessons for Flute
Demersseman – 50 Melodic Studies
INTERMEDIATE
Guiseppe Gariboldi – 20 Studies for flute op. 132 **
Guiseppe Gariboldi – 15 Modern, elegant and progressive etudes for flute **
Giuseppe Gariboldi -Art of Prelude, op. 149
Joachim Andersen – 26 Little Caprices for flute, op. 37
Joachim Andersen – 18 Little studies for flute
Ernesto Köhler – 15 Easy Exercises, op. 33, book 1
ADVANCED
Ernesto Kohler – 12 Medium Difficult Exercises, op. 33 book 2
Kohler -Expressive Etudes, op. 89 (1-11)
Kohler – Expressive Etudes, op. 89 (12-22)
**this particular edition may not be in the public domain.
Jennifer Cluff has assembled a multi-genre list of free music. Her entire site is an invaluable resource. https://www.jennifercluff.com/freemusic.htm
Flute Music by Black Composers: https://docs.google.com/spreadsheets/d/1VQCMq7k_IaGEKkscPjhBeGsjvkW-1NfIrLR_-5KnvFg/htmlview#gid=0
Some WSMA Class A Flute Solos (this is not the complete list)
Telemann: Sonata in F major – play all without repeats
Telemann: Sonata in G Major – play 2 contrasting movements
Telemann: Sonata in B minor – play 2 contrasting movements (purchase a standard edition)
Telemann: Sonata in F minor – play 2 contrasting movements ; stop the Allegro at ms. 80 and omit the D.C. (This is a manuscript version of the original, which is in bass clef!)
Telemann: Sonata in C major – play 2 contrasting movements (this version includes the basso continuo in figured bass)
Handel: Sonata in E minor – play I and II or I and IV (Sonata I from volume 1)
Handel: Sonata in G Major – play I and II (Sonata III from volume 1)
Handel: Sonata in C Major – play I and II (Sonata IV from volume 2)
Handel: Sonata in A Minor – play I and II or II and III (Sonata VII from volume 2)
Quantz: Concerto in G Major – Play I and II or II and III; omit cadenzas (flute part begins on page 23)
Honegger: Dance de la Chevre (unaccompanied)
C.P..E. Bach: Sonata in A minor (unaccompanied) – play I and II or III and IV (purchase a more standard edition)
Faure: Fantasie, op. 79 (purchase Flute Music by French Composers)
Chaminade: Concertino, op. 107 (purchase Flute Music by French Composers)
Gaubert: Nocturne et Allegro Scherzando (purchase Flute Music by French Composers)
Taffanel: Andante Pastorale et Scherzettino (purchase Flute Music by French Composers)
Briccaldi: The Carnival of Venice (purchase Galway edition)